Rugby Texas joins our sponsorship program
Just in time for the high-school championships which will begin tomorrow at Nixon Ln, the Ruck Science team is pleased to announce a new long-term partnership with RugbyTexas. If you'd like to support the organization either by shopping right here on ruckscience.com or by making a tax-deductible donation, please read on for all the details. 
If you'd just like the link to tomorrow's high-school championships you can watch it here on FloRugby. Enjoy! 
About Rugby Texas
Rugby Texas High Performance aims to develop the top club level, high school aged players. They participate in the Denver Regional Challenge Cup, stated as the only way for young players to progress into the age-grade USA system. They do so by focusing on the basics of Rugby, and helping players take their game to the next level, both physically and mentally. 
History of the organization
Ranked in the top 5 All-Star teams (across the USA) the last 3 years, and putting over 20 players into the High School All-American camps and/or USA HSAA tours over the last several years. Many more players have gone on to play collegiate rugby – with many earning scholarships to do so. As Blake Rodgers of RugbyTexas explains: 
RTHP was the Union with the highest USA HSAA invites over the last couple of years. Kids who had no way to afford college were able to accept scholarships to play at the next level.
How good is high-school rugby?
Well, you be the judge… Here's a replay from earlier this year of Lake Travis V Westlake. There's some pretty cool video production going on here too. 
Lake Travis V Westlake (April, 2017)
How can YOU support RugbyTexas?
Make a tax-deductible donation – these help reduce overall cost for the traveling team
Sponsor a player – these are available every year and help those kids who cannot afford the trip on their own
Grab some merchandise – a percentage of every sale goes directly to RugbyTexas, plus you get some sweet swag – click here to shop merchandise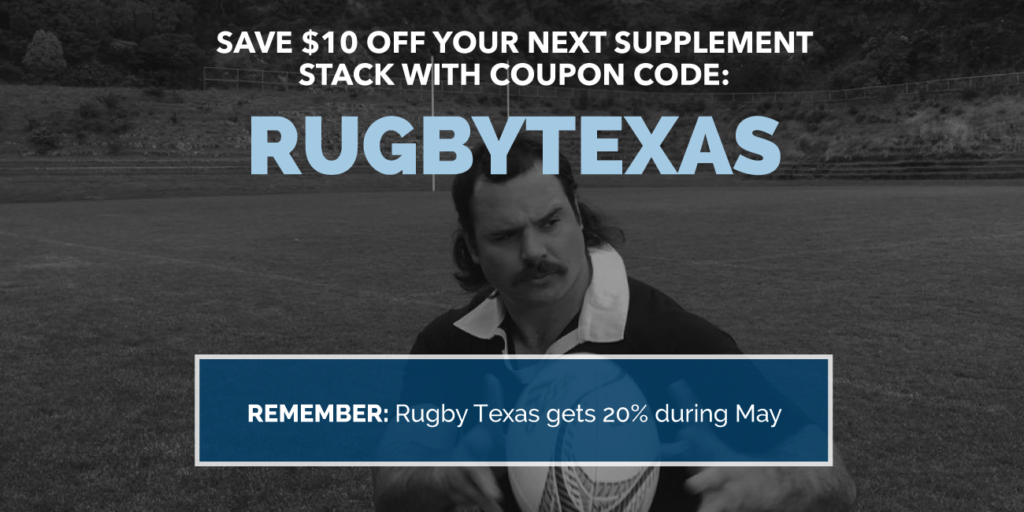 How to enter the High-Performance program
Have your coach, or another coach nominate you during the season
Be seen by on the HP coaches watching your game
Tell the HP staff you would love to try out – they give everyone a shot!
Why is RugbyTexas special?
Every year they get to watch players that have been opponents all season, bond as teammates, friends and brothers on the field. Blake Rodgers again…
"Watching young men develop as rugby players is a great feeling, but seeing the passion the players have when they pull on the Texas HP jersey – gives me butterflies every time, it never gets old."
What impact does RugbyTexas really have?
The coaches try to coach K-8th whenever they get an opportunity, and usually try to bring some of the local HP kids along.
Who is representing Texas right now?
Alex Rayton (Woodlands)
Thomas Waghorne (Katy)
Josh Schnell (Katy)
These three lads were recently included in the USA U18 team that competed in the European Championship.
This Summer Jordan Wanderer (Quin Colts) is going with the High School All-Americans on tour to Ireland. 14 other players from all over Texas were invited to the HSAA camp in Tempe last December. 
What's next on the calendar for RugbyTexas?
They compete in the Denver RCT in Mid-June. As stated above, there are only a couple of these RCT's and all USA coaches, and college recruiters are present, as it is the only way into the USA age grade setups now. 
Where can people find more about RugbyTexas?