Electric City Shockerz Confirm Nutrition Sponsor
We are SO EXCITED to sponsor a brand new rugby club in Great Falls, Montana; The Electric City Shockerz! The Shockerz are grabbing as many ruckers as possible to grow the club and we're proud to be able to support them in their efforts through a fundraising partnership. If you're interested in supporting a new club, please enter the code ELECTRICCITYSHOCKERZ on the /cart/ page of our checkout and help them raise a little dough for the new club!
A Little About The Electric City Shockerz
We are located in Great Falls, MT. We are brand new and joining the Montana Rugby Union. This will be our first season. A few teams have existed in Great Falls previously. We are looking forward to shocking the region with our new club. We have a bunch of enthused young bucks that need to be taught the science of rucking.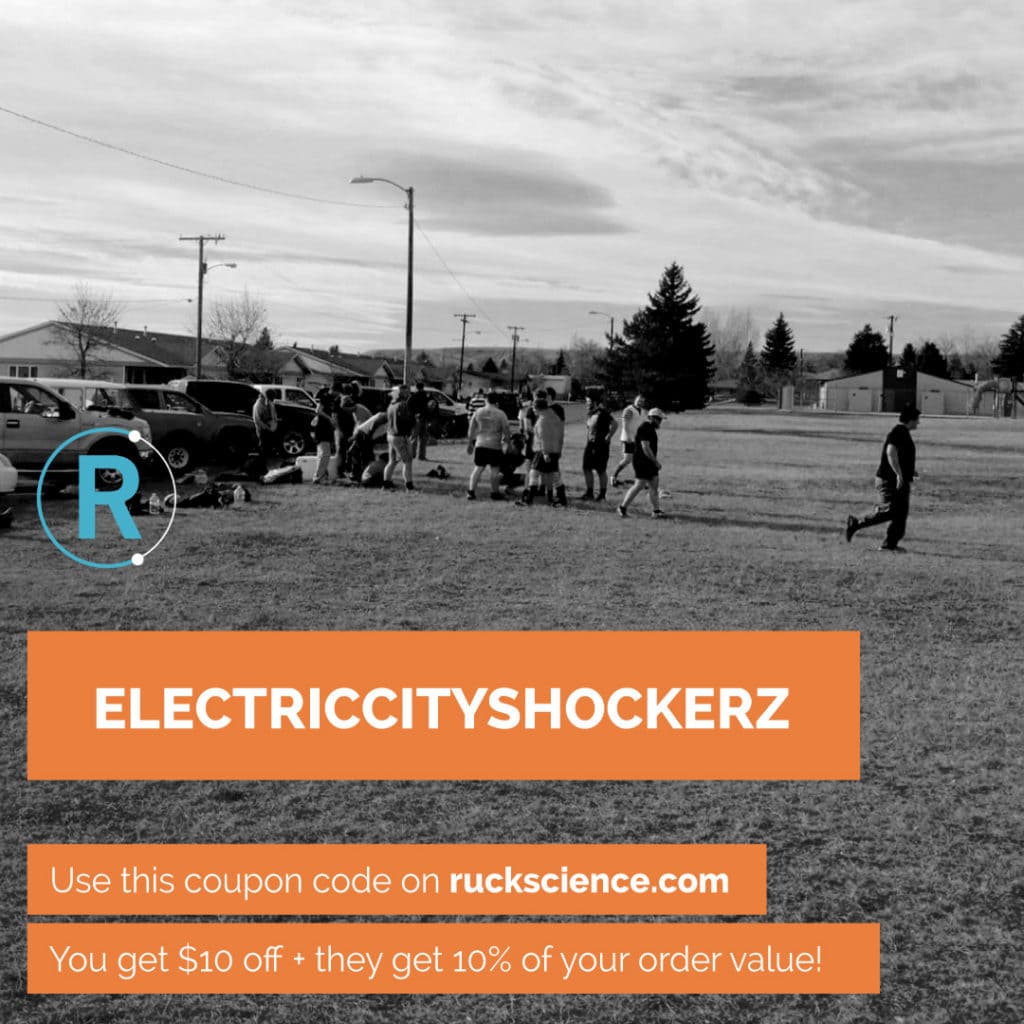 ECSRC Community Involvement
We have started a plan with the local high school rugby clubs to be involved in coaching and helping in transportation and funding. We are helping get the boys and girls high school teams back on solid footing and a bunch of parents recently left their posts. It is okay and a great opportunity to truly make rugby in Great Falls a full-on community program.
How to support the Electric City Shockerz
Make a purchase on ruckscience.com and use the coupon code ELECTRICCITYSHOCKERZ during the checkout process. You'll get $10 off your first purchase and the club will receive a donation for 10% of every order you make.
Contact the club