BGSU Men's Rugby – Our Latest Sponsored Club
The BGSU Men's Rugby team is hosting the Black Swamp Sevens Tournament at College Park Rugby Field on April 14th, 2018. The tournament is open to 8-12 teams who are ready for some friendly competition and a good time on the field. We're excited to support BGSU's Men's Rugby through our sponsorship program for 2018. If you're a player or supporter of BGSU, you can use their code BGSMENS to give back 10% of your purchase to the club. Find out all the benefits of supporting BGSU below.
About  BGSU Men's Rugby Club
The BGSU Rugby Football Club was established to promote the spirit of rugby union football through sportsmanship, camaraderie, competition and excellence. The club strives to provide both a sporting venue for high level athleticism as well as any BGSU student interested (at a level of their choosing) and in giving all an opportunity to play, regardless of skill or ability.
With an average membership of 65+, the BGSU fields four squads each season with each squad typically posting nine wins for every loss. At the same time, the team has been embraced by the University as a quasi-varsity sport with home games hosted in Doyt Perry Stadium, Cochrane Soccer Stadium, as well as the consistently updated College Park Field, the permanent home of the Falcons. The team also takes part in training and conditioning programs at varsity athletic's Sebo Center.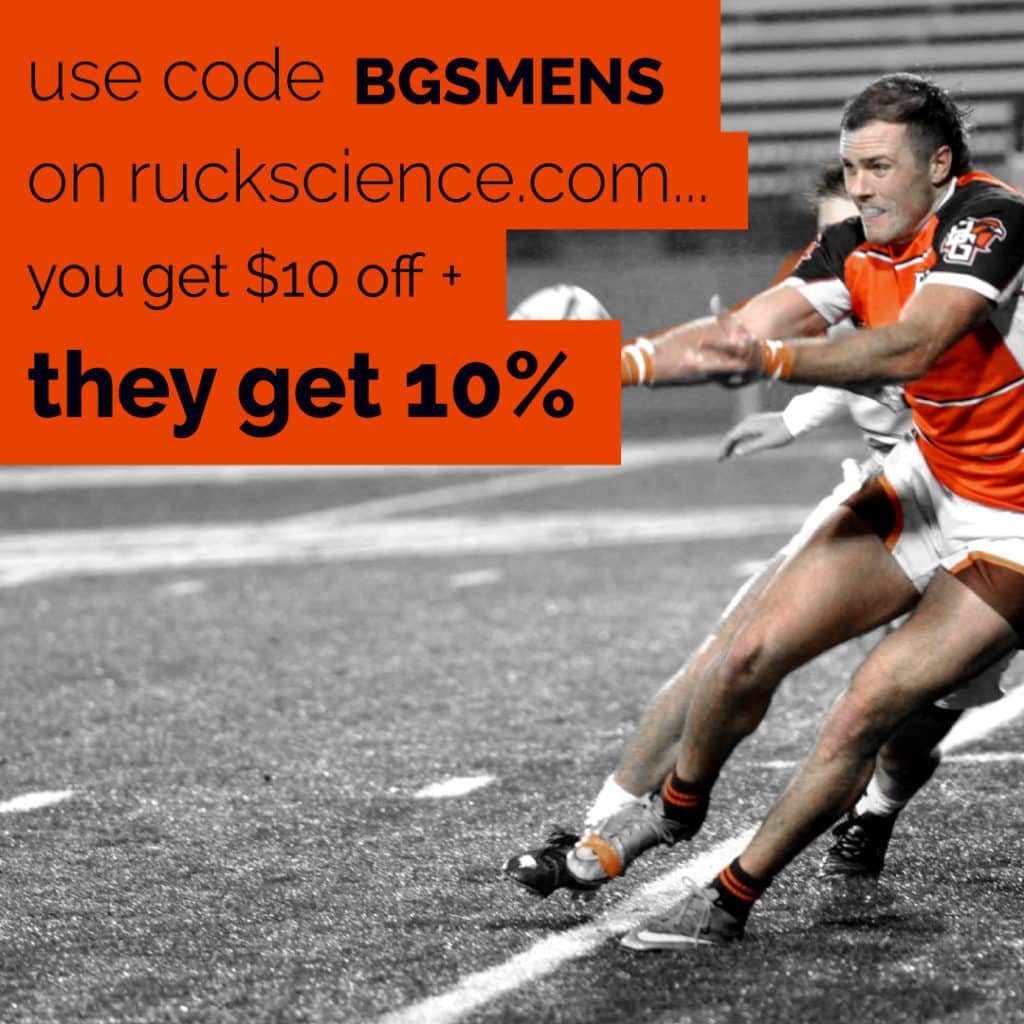 Info on the Black Swamp Sevens hosted by the BGSU Men's Rugby Team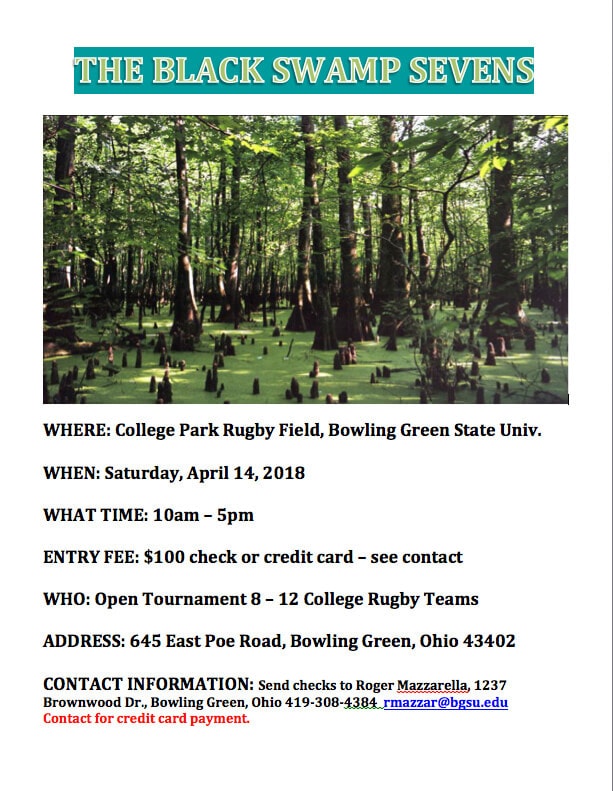 Getting started with Ruck Science
A couple things to keep in mind if you want to try our supplements and compare us to other manufacturers:
Sign up for an account on our website for $10 off your first purchase.
Use coupon code BGSMENS and you'll get an additional $10 off.
You only need to use that code once and you're tied to BGSU for life
Check out our programs, they're free with your ruckscience.com account
Follow BGSU Men's Rugby on social media