University of Houston – Our Latest Sponsored Club
Ruck Science is pleased to welcome our newest sponsored club, The Men's Rugby Team at the University of Houston! The Cougars are currently raising money to send 10 of their players to Las Vegas to play 15s in a national tournament. Thankfully, they have an awesome new partnership with Ruck Science to help them achieve this goal!
About the Cougars
The University of Houston Rugby Club has been in existence for about 40 years. This year we became part of the collegiate league in the Texas Rugby Union. Because we are not an NCAA sanctioned sport (YET!), our team of ruggers must find and generate most of our own funding. That's why the partnership with Ruck Science is so great!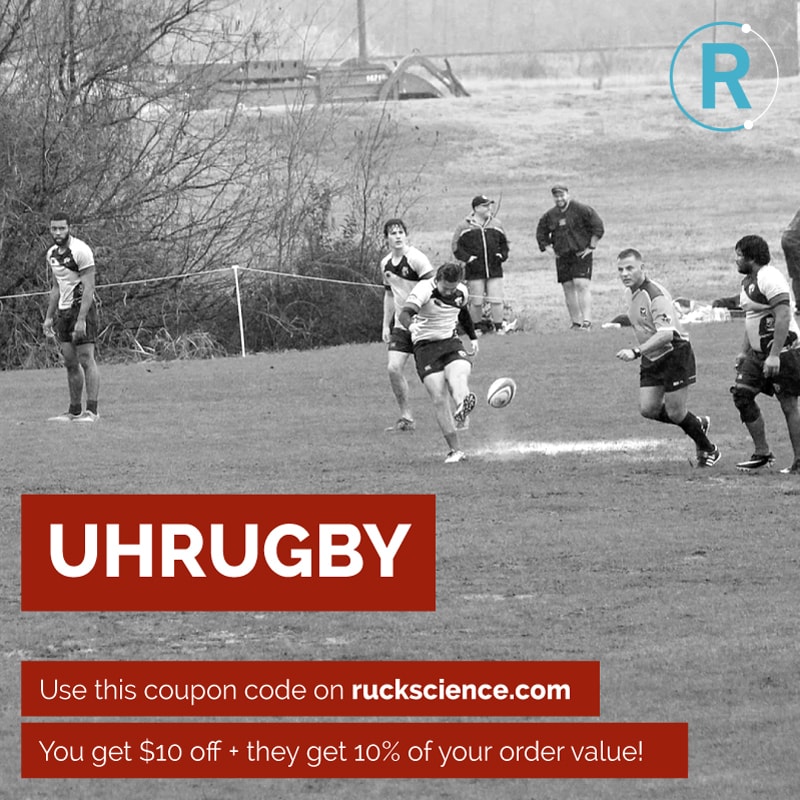 Diversity
Being a part of the University of Houston we are an extremely diverse team, and even have a few players from across the globe. Recently, we have made a huge accomplishment with our short time as a collegiate team. Our record in league play goes as undefeated in only 17 points scored against and 234 scored for. The team will be competing for the state championship this year and with a victory, we can go on to the regional championship which will then be followed by the national championship. With the community's support, we believe this year will be a stepping stone to something that can be great for years to come!
New Coach
UH recently hired a new head coach. UH Alumni, Jesse Dominguez has now taken over as head coach. It will be exciting to see what this new era of Cougar Rugby brings. While coaching for UH, Jesse works as a personal trainer and plays for the Houston Athletic Rugby Club (HARC).
UH in Action
Check out this recent match between UT vs. UH…
Getting started with Ruck Science
A couple things to keep in mind if you want to try our supplements and compare us to other manufacturers:
Sign up for an account on our website for $10 off your first purchase. 
Use coupon code UHRUGBY and you'll get an additional $10 off.
You only need to use that code once and you're tied to the Cougars for life
Check out our programs, they're free with your ruckscience.com account
Follow the Cougars online