Andrew McMaster's separated shoulder joint
Background
Last season, I had been playing rugby at the coast against a much larger team. We were the better team, although we had a much smaller bench. Wando was a team of smaller, but fast and agile players; we dominated them in the scrum, and with back line passing as well. If I recall, the final score was 36-14, us.
I play hook. I'm about 5'10, 190lbs, and I'm fast, and hit hard. I play hook with more speed and less mass than most other 2's. I was excited to make contact against their smaller frontline.
The Incident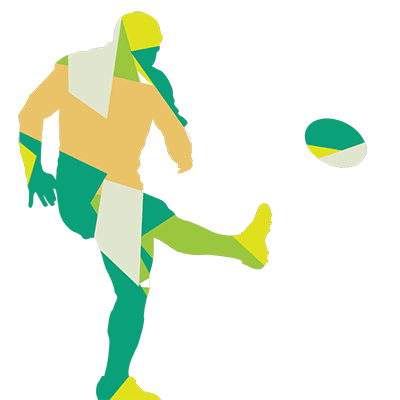 ANDREW MCMASTER
Position: Hooker
Club: Spring Hill RFC
Injury: Separated Shoulder
Kick off; the ball is kicked poorly by Wando, it makes the ten yards with little height or speed – right into my hands. I sprinted up into two opposing flankers and broke the first tackle and heard something pop with the second.
Ten seconds in, and I thought I had broken my collarbone.
My right arm laid limp at my side, not because I couldn't move it, but because moving it was horribly painful and my range of motion was extremely limited. We set back up for the next play, I recall telling my teammate "Hey man, I think I broke my collarbone.", he told me to tell coach and go off, and after looking at the bench and seeing only two less experienced players sitting there, I decided to play on. Halftime came and went, I avoided coach in an attempt to stay on the field.
Staying In The Game
A little while into halftime the ball was put to me wide, tucking it only with my left arm I sprinted for the try zone and barely got the ball down before being knocked out of bounds. The pain was excruciating, but I continued to try to play on. Soon after, the ball was kicked out of bounds, and into our possession. My worst nightmare in that moment ensued; a lineout. I was fairly good at hooking the ball, in normal circumstances – which this was not. Still thinking it was a broken collarbone, I used my other arm to lift my right arm above my head to hook, I snapped the ball over my head with more of my core than my arms. The pass was crap, but we held onto it.
Forced Off
I kept playing for a while longer until a breakdown, coach called me off and put someone else in and asked "what the hell" was wrong. I told him what I thought had happened and he called the trainer over. I had met this trainer before, this was the same trainer that had told my teammate Jared in a year prior that his torn ACL and MCL was just a sprained knee. He moved my arm around, and told me I probably just dislocated it and had it pop back in. I took four ibuprofen and carried on.
Medical Care
After a 3 hour drive home with a limp arm, I went to the ER. The doctor there told me I had separated my shoulder; there was about an inch and half gap between my shoulder and my shoulder joint. They gave me a sling and sent me home.
It healed roughly, and still pops and has some major pain when bench pressing, but it's "just as likely to break now as it was before it broke" , in the words of my doctor.
By Andrew McMaster