Want to download the eBook? Let us know where to send it.
This is a free resource, all you have to do is login.
Registering gives you access to all of our free resources. Go on. You know you want to!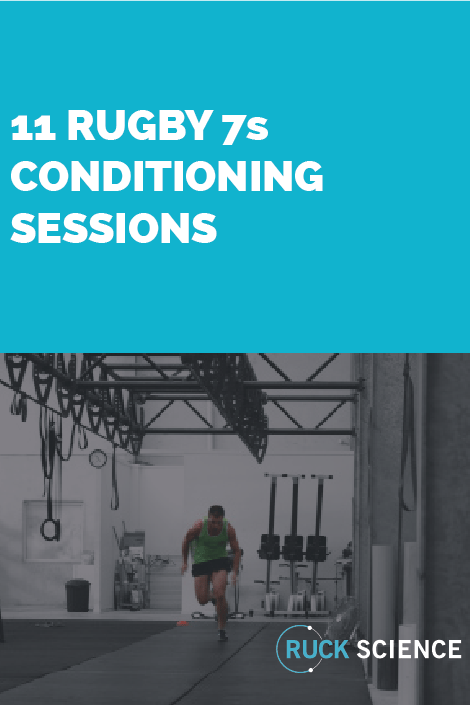 11 RUGBY 7s CONDITIONG SESSIONS
Getting ready for rugby 7s season? If you've been playing 15s rugby for most of the year, you'll want to make a quick transition from 15s to 7s. The two most common versions of rugby require two vastly different physical and technical skill sets. While fifteens requires significant strength, sevens is more about speed and agility. To get you in shape for rugby 7s season, we've created this compilation of eleven rugby 7s conditioning sessions. 
We're turning every program on ruckscience.com into an interactive mobile experience. That's right, the Beta version of our new rugby training app is now in the iOS and Android stores. Please click here to create an account and get login instructions. 
Use your club's code and save 10% every time you shop with us.
HOW IS RUGBY 7s CONDITIONING DIFFERENT?

much, much, much more running than you're used to

less upper body strength training than during 15s season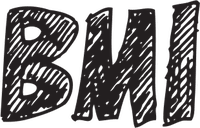 greater emphasis on body composition and getting lean
BACKGROUND
WARMING UP FOR 7s CONDITIONING
Before you begin any of these sessions it is important that you spend at least 10:00 minutes warming up and getting your body ready to work at the intensity required during these sessions. Training to improve your acceleration and speed requires you to perform each effort during the session at a maximal intensity, therefore your body needs to be prepared to operate at this level to ensure you do not su er any injuries. You should complete a warm-up along the same structure that is used prior to our usual trainings.
WARMUP EXERCISES
Easy jog & skip 300m – Alternate efforts of 50m skipping and jogging up and back a rugby field
A-Skips over 20m – Complete 3 X 20m with an easy low skip back to the start each time. Concentrate on keeping upper body up right (tall posture), relaxed full arm swing from the shoulders, punching your feet into the ground, big split between legs each skip.
Carioca over 20m – Running sideways concentrating on accelerating rear knee through with each stride and getting separation between torso and lower body.
High knee runs over 20m – Complete 3 X 20m with an easy skip back to the start line each time – Focus on keeping upper body up right (tall posture), relaxed arm drive with the swing coming from the shoulders, powerful foot contact with the ground, quick foot contact with the ground, toe up on foot contact with the ground.
Butt kick runs over 20m – Complete 3 X 20m with an easy skip back to the start line each time – Focus points as outlined above but this time kicking heels back up towards butt
Walking lunges – Complete 5 walking lunges each leg – Focus on keeping upper body upright, feeling a stretch in the hip flexor and quadriceps in your back leg and the hamstring in your front leg each lunge, hold the bottom lunge position for 2 seconds each time.
MORE WARMUPS IN THE PROGRAM…
SAMPLE PROGRAM – Distance: 450m
SESSION 3 – Acceleration + Directional Changes
FORWARDS/BACKWARDS
Place markers at 5m/10m/20m
Starting on the try line on your stomach, get up as quickly as you can and accelerate
through to the 5m line
Stop as quickly as you can once you pass the 5m line
Accelerate backwards to the try line as quickly as you can
Once you reach the try line accelerate forwards as fast as you can to the 20m marker
The idea of this drill is to cover the total distance as quickly as you can
Easy walk back to the start
Repeat 5 X 150m
Start at different body positions for each effort- stomach, back, sitting, kneeling, standing
3:00 minutes for recovery/drink
Repeat 5 X efforts – 150m
ACCELERATION + LEFT/RIGHT
With a 5m rolling start accelerate hard through to 10m
At the 10m marker cut hard to either the left or right and continue to accelerate as hard as you can for 5m
When you change direction concentrate on maintaining stride rate (don't slow down)
Plant your outside foot hard and drive off
Keep arm drive fast and strong
Distance of each effort is 15m
Easy walk back recovery between each effort
Repeat 5 X efforts – 75m
3:00 minutes recovery/drink
Repeat 5 X efforts – 75m
... OR TRAIN LIKE CARLIN ISLES
That touch on rugby 7s conditioning
This eBook contains practical, easy to follow rugby sevens conditioning sessions. But Your 7s education shouldn't stop here. To learn more about the game of rugby sevens, we highly recommend taking the time to read these blog posts which will help you transition to sevens at the end of the fifteens season and also appreciate a data-driven approach to rugby 7s tactics. 
ideal for rugby players during 7s season training
These rugby 7s conditioning sessions are sourced from training materials used by the USA Eagles and Australian rugby 7s programs. These are tow of the best conditioned rugby sevens teams on the planet. If you've ever wanted to train like Carlin Isles or Ed Jenkins, these conditioning programs are a great starting point.