Want to download the eBook? Let us know where to send it.
This is a free resource, all you have to do is login.
Registering gives you access to all of our free resources. Go on. You know you want to!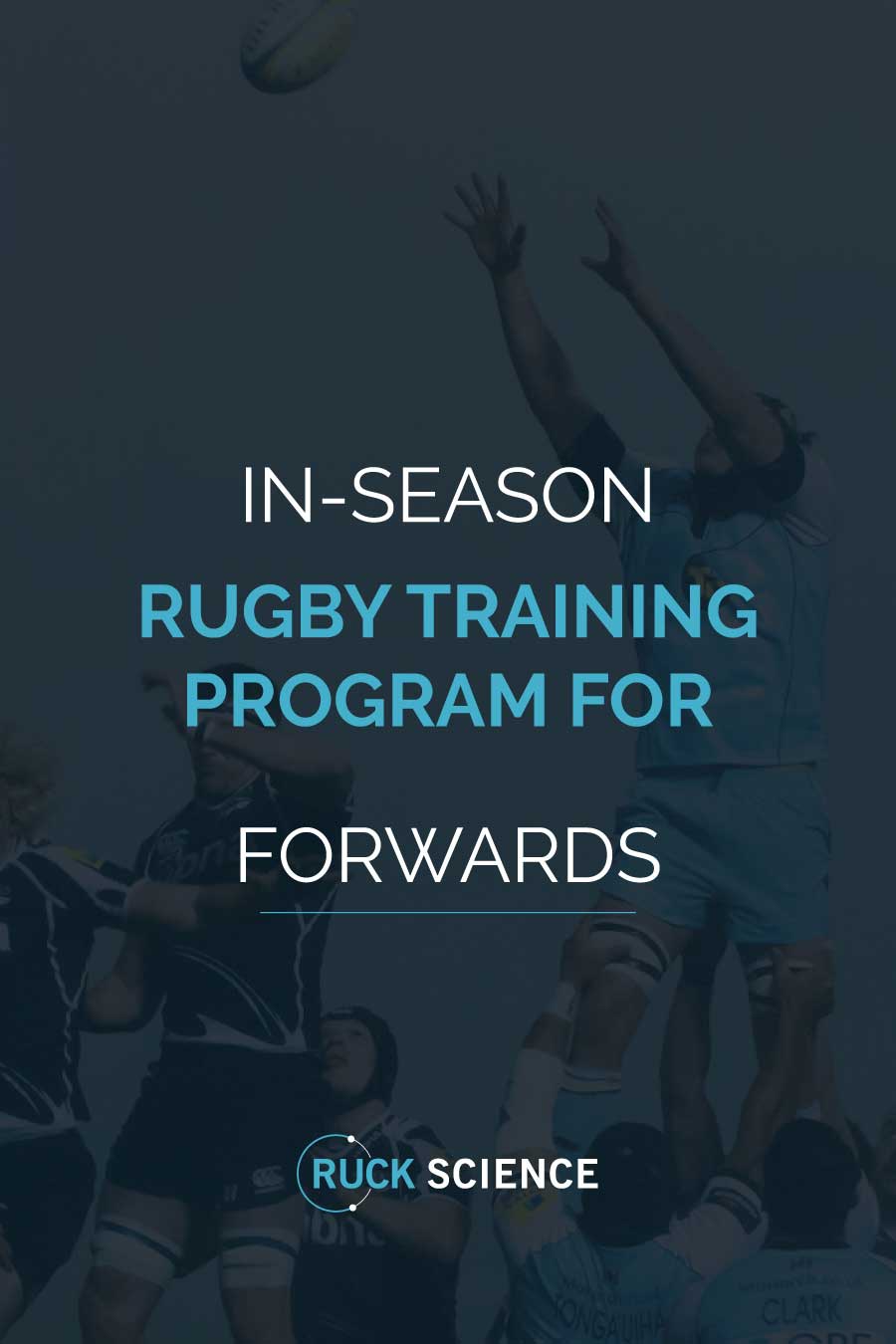 IN-SEASON RUGBY TRAINING PROGRAM FOR FORWARDS
This training program, released in 2018, is designed for the guys/girls with the small numbers on their jerseys. Forwards have different training goals than Backs during a rugby season. For the tight 5 especially, it's critical that you maintain your strength and preserve your bodyweight. Tackling ability (which you'll be doing a LOT of) is directly correlated with lower body power. So your in-season training as a forward should be designed to either maintain or increase your strength during the year. 
Use your club's code and save 10% every time you shop with us.
NEEDS IT'S OWN TRAINING PROGRAM
For most amateur rugby players, it's going to be impossible to sustain a full training workload during the season. Without professional trainers, cooks and doctors, we have to focus on recovery for the first few days after a game. That leaves very little time for in-season training. But don't worry, we've designed the sessions in this program to give you maximum bang-for-your-buck.
We're turning every program on ruckscience.com into an interactive mobile experience. That's right, the Beta version of our new rugby training app is now in the iOS and Android stores. Please click here to create an account and get login instructions. 
ideal for forwards during the rugby season
No single supplement can provide everything a forward needs during the rugby season. Luckily, our training and recovery stacks combine all the essentials. The only question is whether you want to focus on training harder or recovering faster. Take your pick!